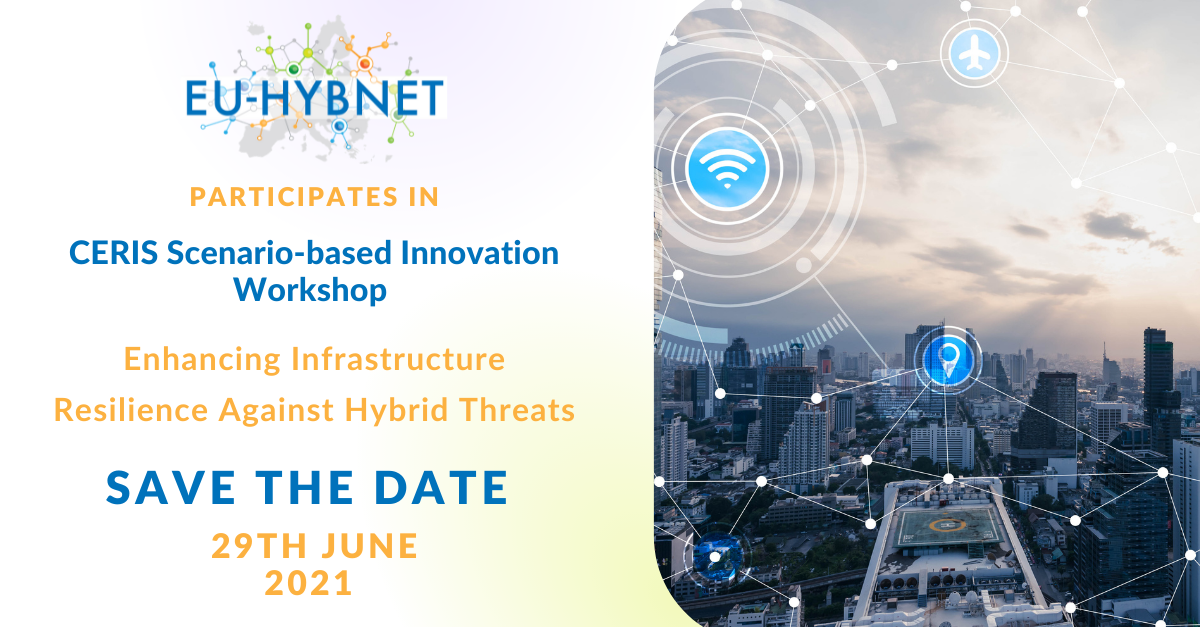 CERIS Scenario-based innovation workshop
Enhancing Infrastructure Resilience against Hybrid Threats
EU-HYBNET scenarios will be discussed during next DG HOME INFRA CERIS workshop!
This DG HOME CERIS workshop will focus on the European critical infrastructure protection highlighting present policy developments in the field. Topical elements, such as the hybrid conceptual model and key factors in countering hybrid threats, will also be presented.
In the first part of the Workshop, special attention will be given to the policy initiatives, especially the Critical Entities Resilience (CER) and the revised Network and Information Systems (NIS2) Directives, as they will pave the way for Europe to enhance measures to critical infrastructure protection.
New types of security concerns, such as hybrid threats in the context of critical infrastructure protection, will be highlighted in the second part of the workshop. The challenges of hybrid attacks to critical infrastructure will be presented using a large-scale cyber-attack scenario that includes three critical infrastructure fields (water security, communication systems, financial services) under attack.
Complexity related to interconnected physical-digital European infrastructures will be especially highlighted in the scenarios. The participants will be challenged to acknowledge how to increase security, resilience, and design effective preventive, mitigating and preparedness-related measures to protect against and to respond to cascading effects and hybrid attacks.