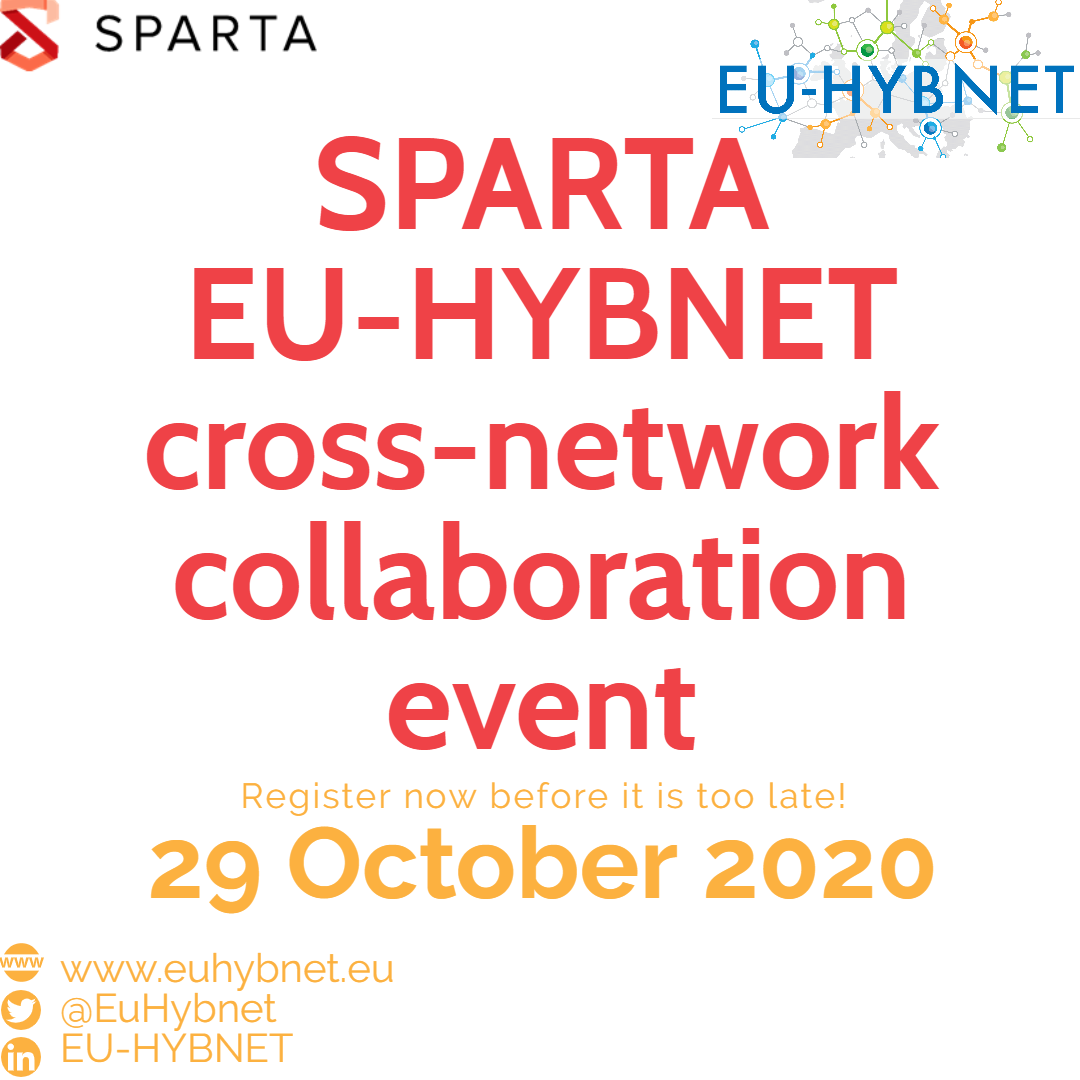 SPARTA EUHYBNET Cross-Network Collaboration Event
On 29th October 2020, EU-HYBNET, together with SPARTA Project, will organize a collaboration workshop to kick-off discussions on how to strengthen synergies between the networks and associated projects.
The Lithuanian Cyber Crime Center of Excellence for Training, Research and Education (L3CE) is an active partner in both EU-HYBNET and SPARTA projects and responsible for T-SHARK program execution dealing with comprehensive cybersecurity, especially as it applies to Election Interference, an aspect of high relevance for hybrid threats, underlying the complexity also of the relevant phenomenon.
Established link between the networks would expand our communities, enable us collaboratively solve problems and leverage from others' research and implementation efforts.
If you are interested in joining the event, you can contact: maria.properzi@eos-eu.com to receive further information.
For more about the SPARTA project follow the link: ( www.sparta.eu)
Agenda: