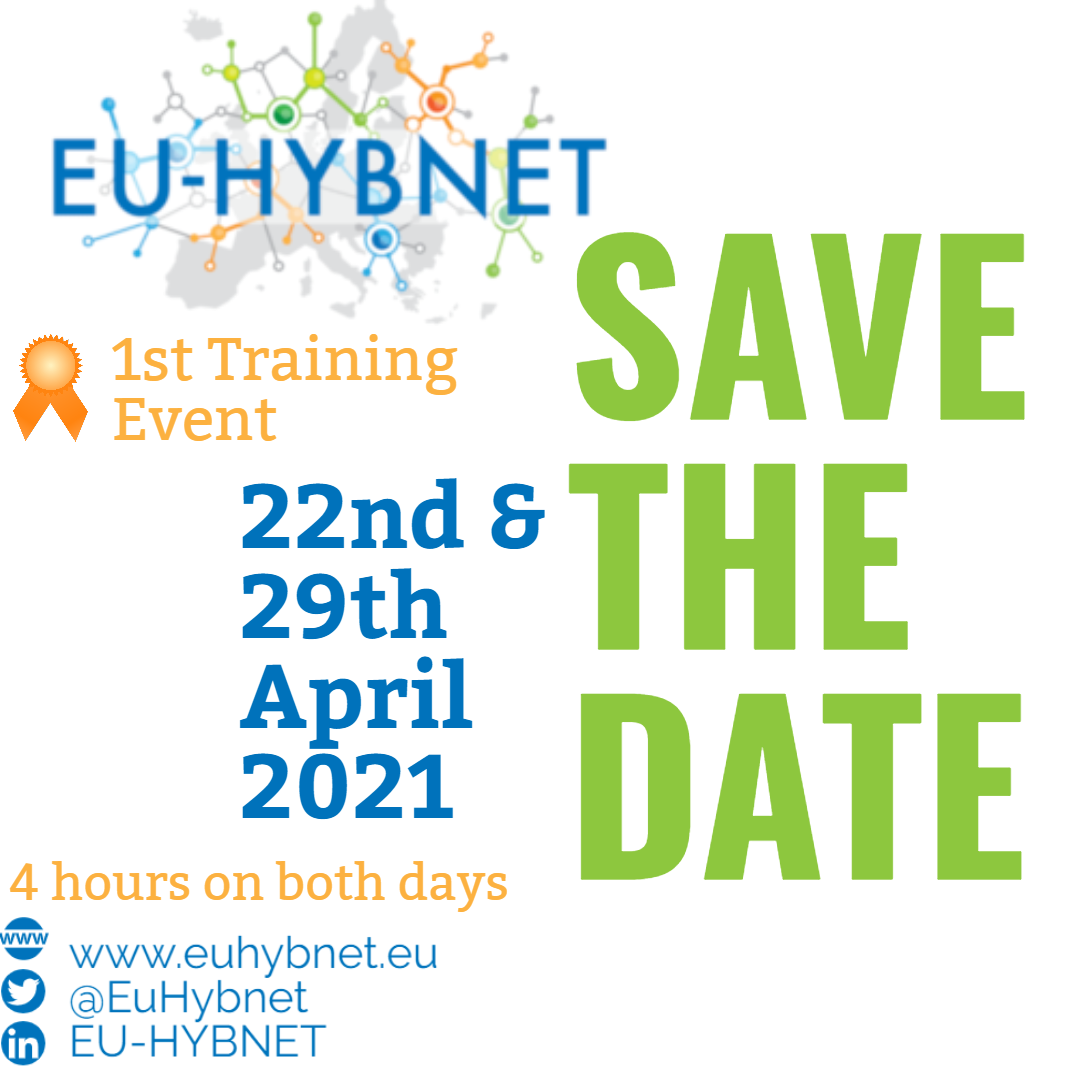 EU-HYBNET 1st Training Event (Part 1)
EU-HYBNET Consortium is pleased to invite you to its first Training event that will take place on 22nd and 29th April, from 12.30 until 16.30 on both days (CET).
The goal is to deliver training to PanEuropean practitioners, industry and academic actors to gain new knowledge and skills to enhance their measures against hybrid threats.
During the training, possible innovations to enhance European actors' measures against hybrid threats will be tested as part of the scenarios and vignettes. This is to provide information on innovations' potential and the recommendationsfor their possible uptake. The training includes also lectures and focuses on the EU-HYBNET's four core themes and identified gaps and needs.

Practical information:
To who? EU-HYBNET consortium partners and stakeholder group members
When? Part 1. 22nd of April 2021, Part.2 29th of April 2021, 12.30-16.30 (CET) on both days
More information: Event organizer Lithuanian Cybercrime Center of Excellence for Training, Research and Education (L3CE) Mr. Edmundas Piersarskas, email address: edmundas@l3ce.eu
This event is part of the so-called "EU-HYBNET Month" for more information, please check the booklet down below.